Nestled into the shore of Kempenfelt Bay in Ontario, Canada, South Water Flats is a decisively modern architectural design featuring expansive views that cascade through the private home. Carefully sited to maintain privacy, a commanding sense of openness and connection with the surrounding natural environment was achieved thanks to an impressive amount of glazing and innovative solutions developed by Reynaers Aluminium in a collaboration with fabricator and installer Big Glass Openings.
The owners of the house selected the site nearly six years ago with a desire to live on the waterfront of this exclusive community outside of Barrie Ontario. Previously living in a conventional log-style house, the owners were clear that they wanted to pursue an ultra-modern architecture that could dynamically and expressively respond to the spectacular lakeside setting. The construction of the house was completed by the owners themselves together with Sketch Design Build Inc.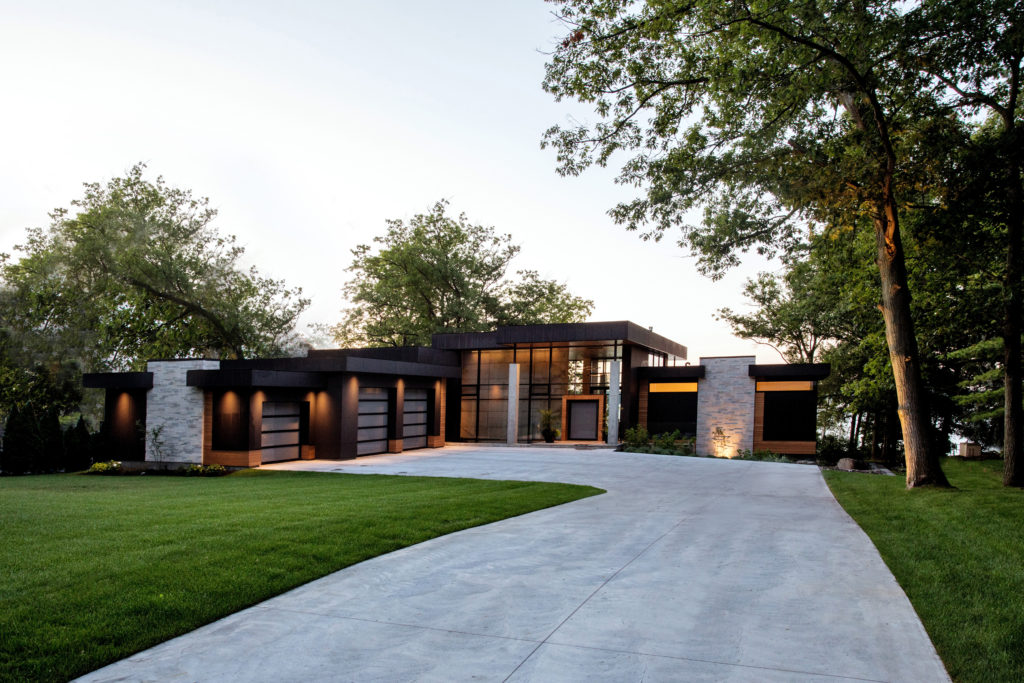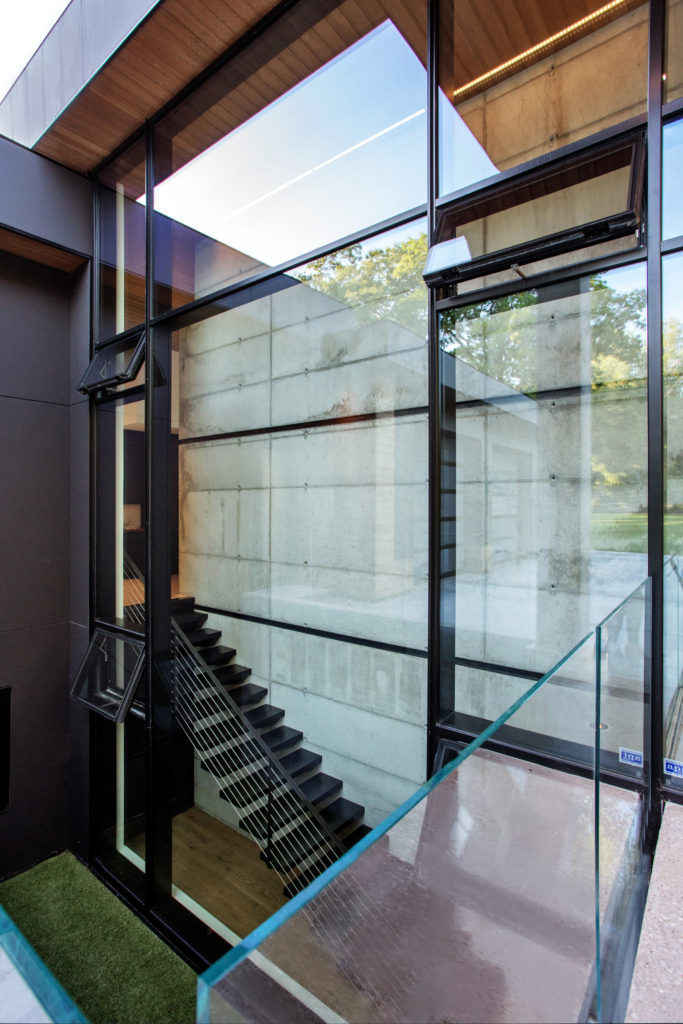 The house is sensitively sited away from the road and neighbouring properties, allowing for a sense of privacy as one approaches the home.
Upon reaching the house, a dramatic sense of entry unfolds. The clean modern volumes of the home and stepped sequence of flat roofs provide a clean, simple expression that serves as a neutral background to dramatically emphasize the expansively glazed entry with its feature pivot door. Visitors can effectively see through the entry, foyer, and the house itself to the lake behind. In this way, the house becomes a conduit to the experience of the site rather than an obstruction. The experience of the landscape is made more powerful through the architecture and use of glass.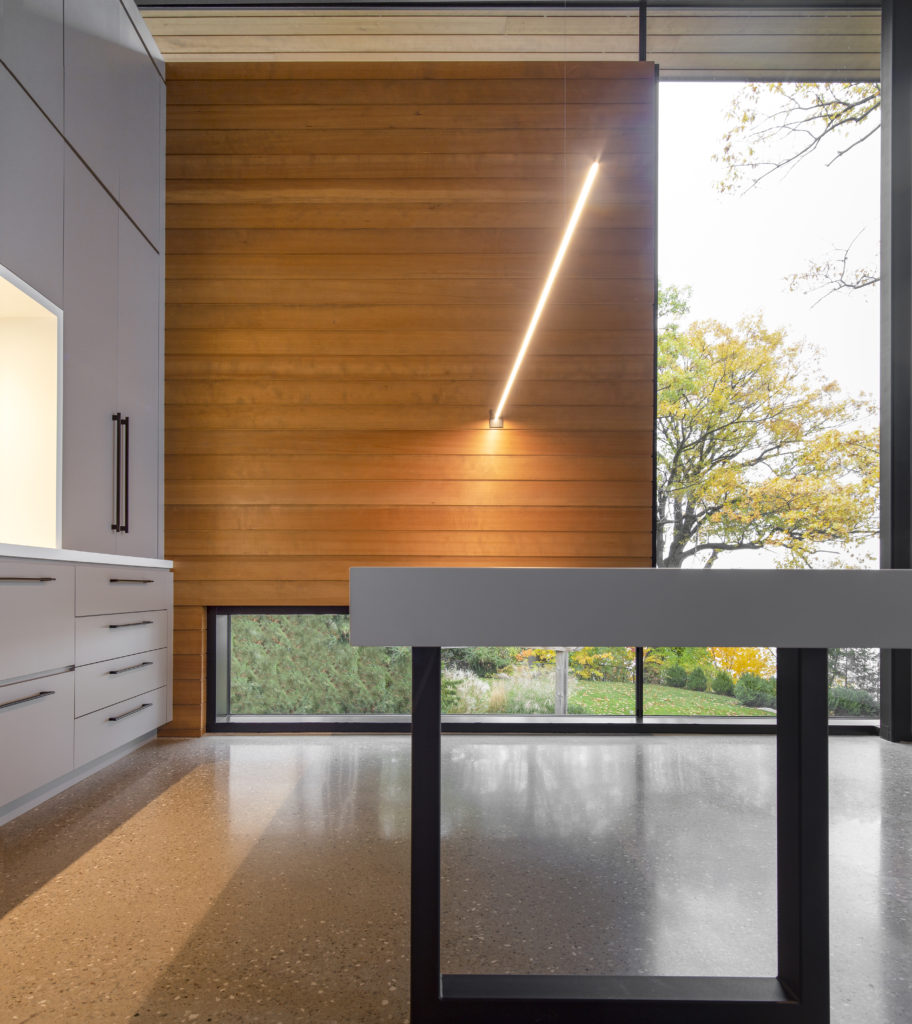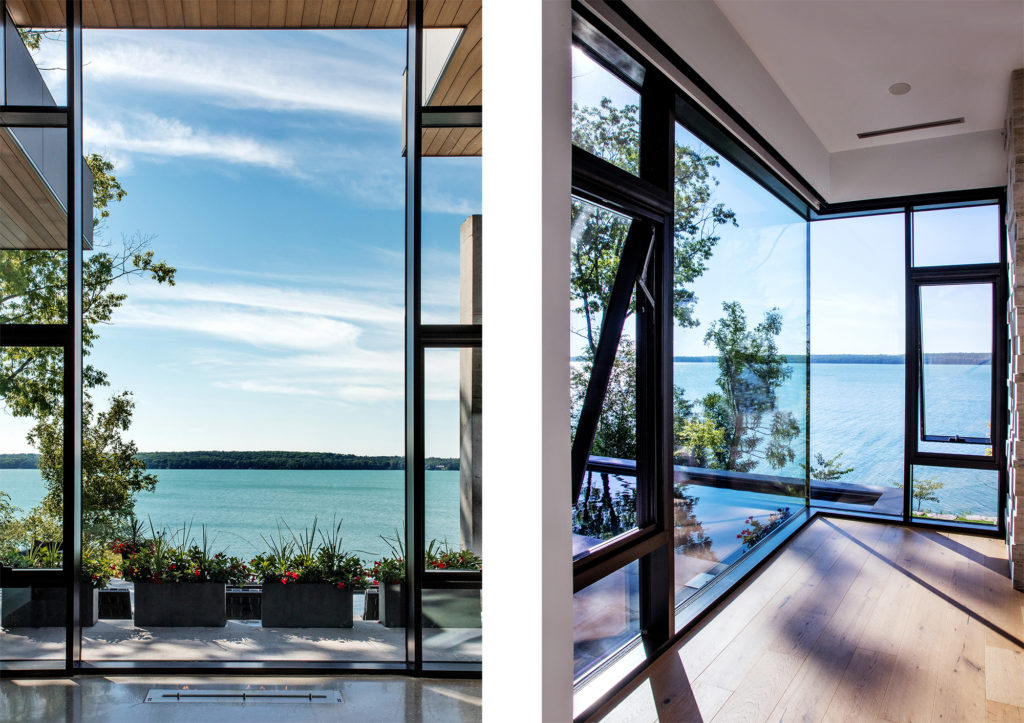 A total of 3600 square feet in area, the layout of the house centres around a waterfront orientation with the open living/dining/kitchen area facing the water with Reynaers Aluminium Concept Wall 50 curtain wall system spanning 8 meters in height and 9 meters in width. Direct walk-out access via a bi-folding door system leads to a swimming pool and ultimately steps down to the lake. The Concept Folding 77bi-folding door system from Reynaers Aluminium spans 5 meters in length with a 3 meters height to achieve the seamless flow of interior to exterior living space.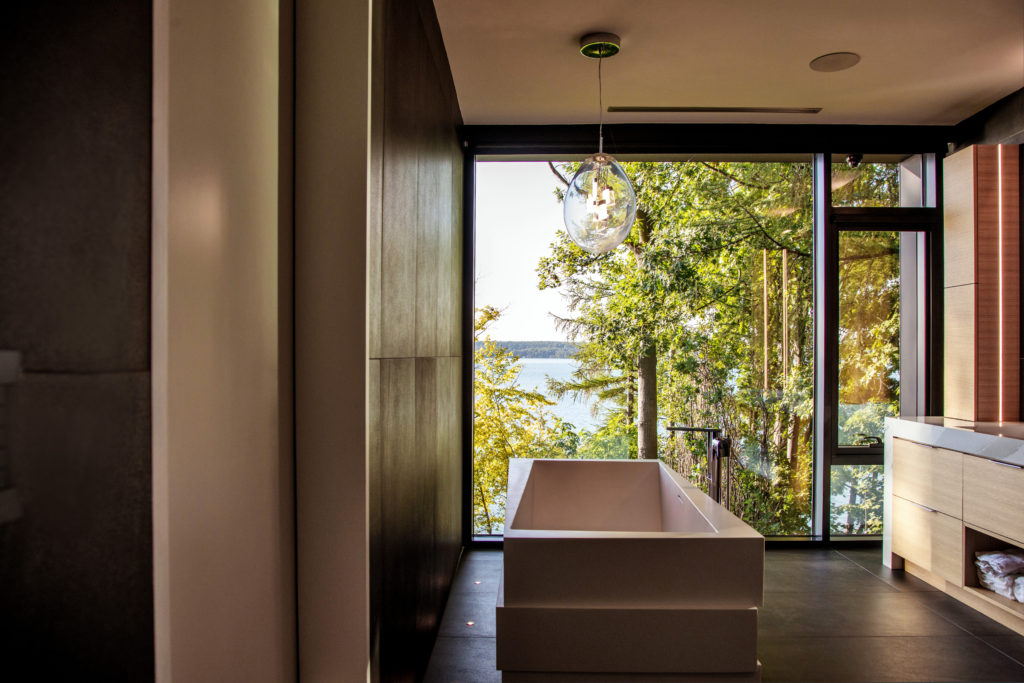 No onerous flights of stairs are required to make the fluid connection between the built environment to poolside and ultimately waterside. The basement/gym areas cleverly employ strategic positioning of lightwells to ensure predominance is given to the at grade connection between living space and water.
The main bedroom and prime living/working areas are positioned to take the best advantage of eastern and southeastern morning light. Structurally glazed corners allowing for wide-open views with no obstructions. The glass used in the windows comes from Careys glass in Ireland and is a mix of double and triple low-e glass depending on the orientation of the building façade. Meanwhile, the house is largely sheltered to the west to provide both solar control and privacy.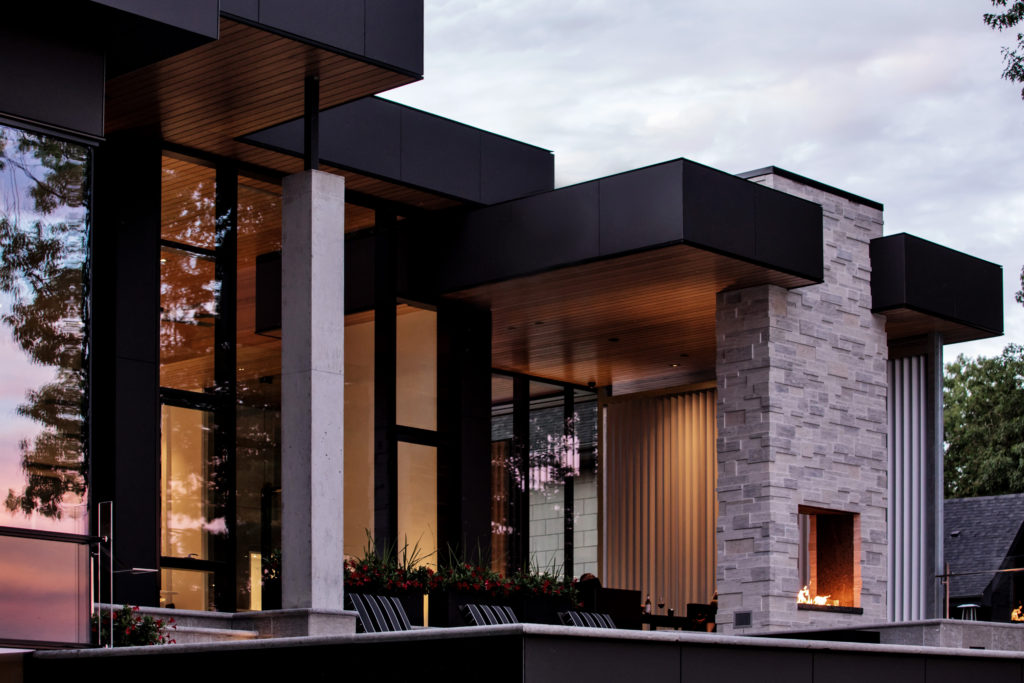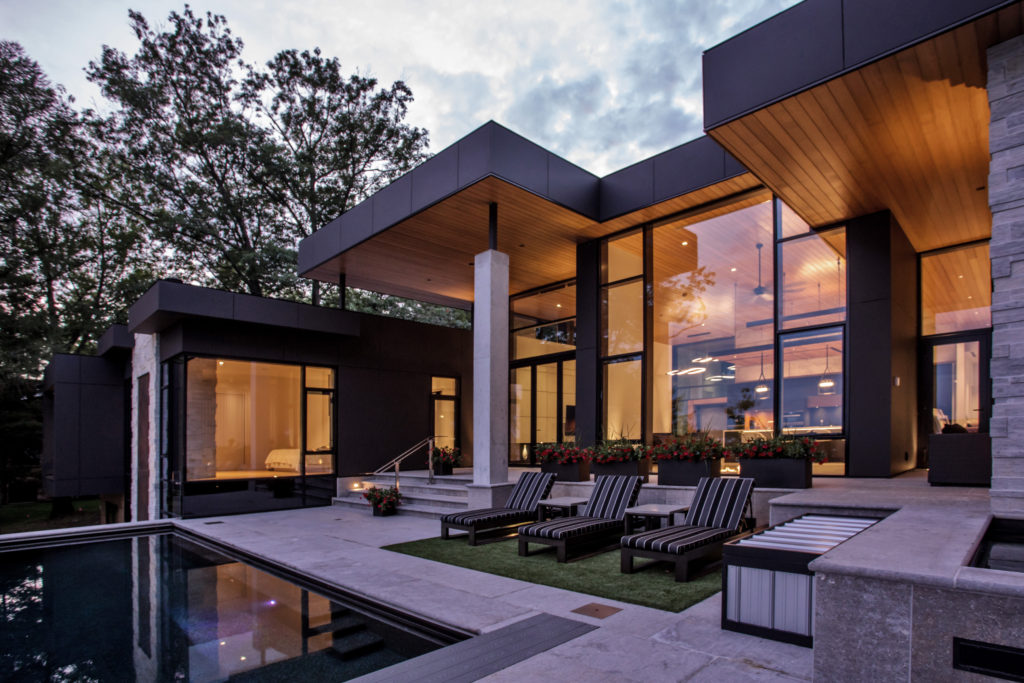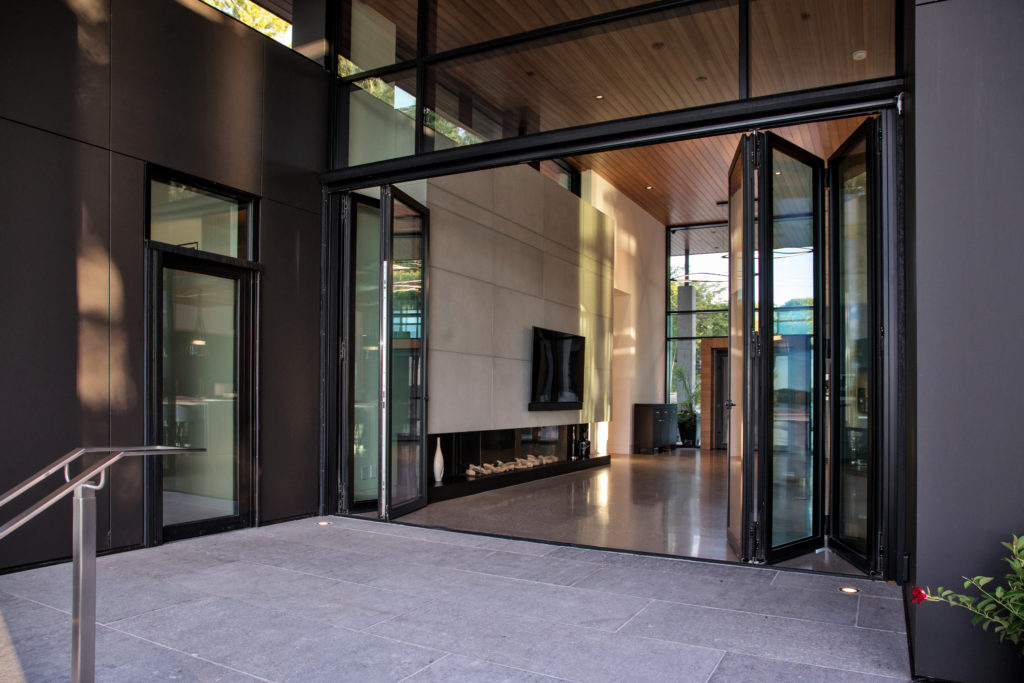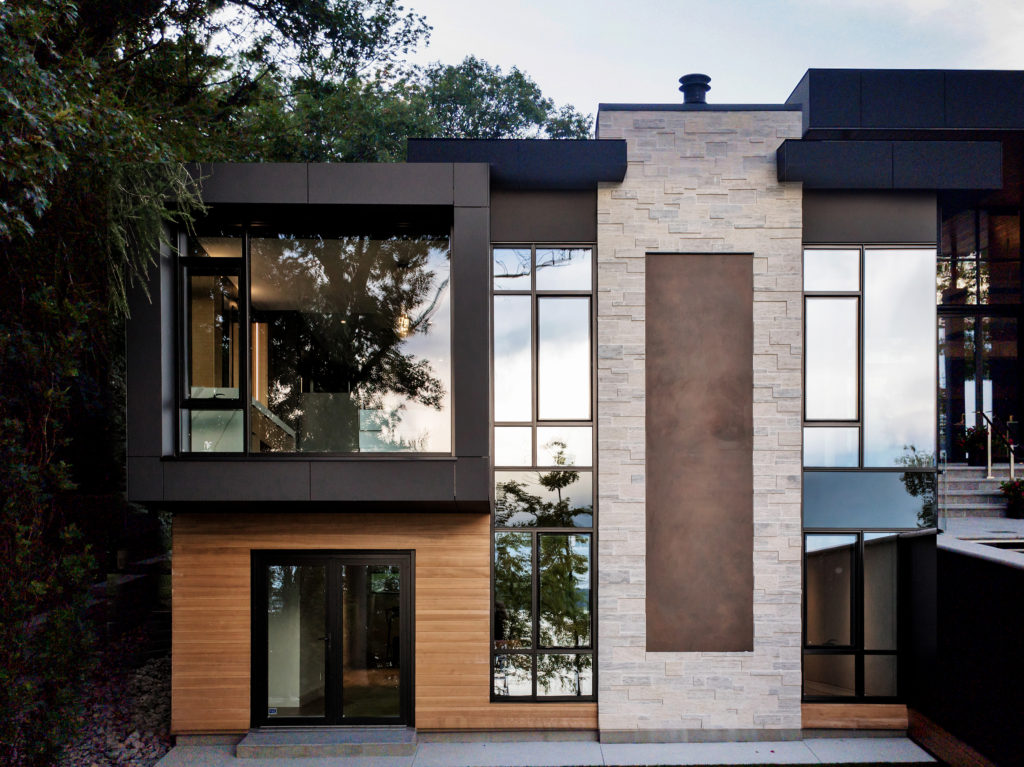 Fabricator: 
Big Glass Openings